Visit the ILWU International website.
---
June 17, 2020 UPDATE: Members have access to their union halls—but must follow guidelines meant to protect both members and ILWU employees from COVID-19 transmission.
Remember:
• Call before you enter the building.
• Don't forget to bring your photo I.D. and a mask.
• Everyone is required to fill out a quick three-question survey on symptoms, contacts, and travel.
• If you are sick, you will be asked to re-schedule.
• Everyone must sanitize their hands and wear a face mask upon entry, and maintain social distancing while in the union hall.
International Office – Hawaii
PO Box 522
Aiea, HI 96701
PHONE: (415) 775-0533 (San Francisco Office)
International Vice-President (Hawaii)
Paul K. "Sam" Kreutz
International Representatives
Wilfred Chang
Mathew Yamamoto
International Field Representative
Merlita Crespin
Office Manager
Meleana Awa
---
Letter from President Adams to Minnesota Governor Walz on the murder of George Floyd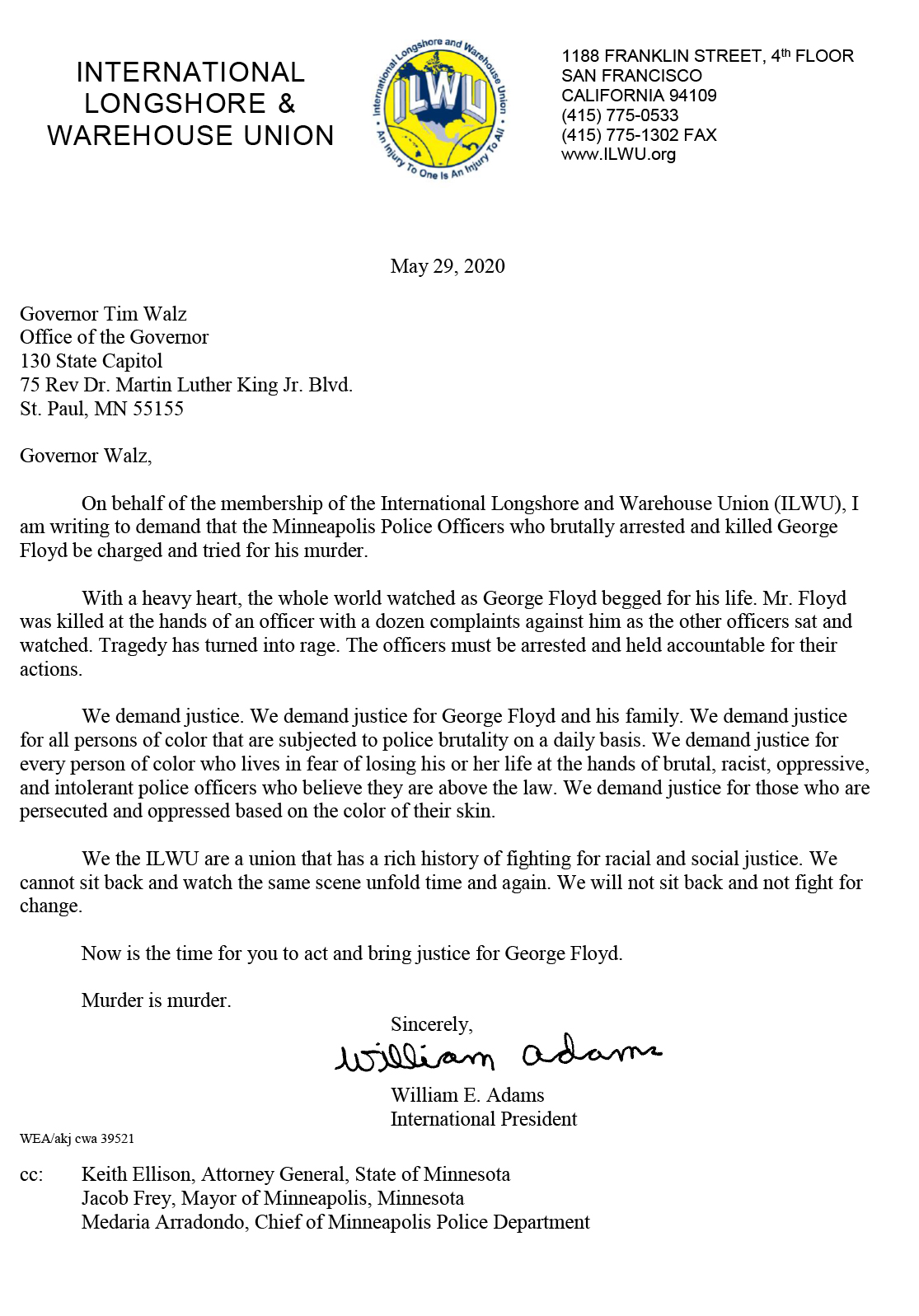 ---
ILWU International Vice President (Hawaii) Wesley Furtado passed away on March 15, 2020.
---
International Transport Federation (ITF) letter on the passing of ILWU Vice President Wesley Furtado
---
International Longshoremen's Association (ILA) letter of condolence for Vice President Wes Furtado
---
Message from the International Organization of Masters, Mates & Pilots (MM&P)
---